Posted by Lianna Speers on 19th Jun 2018
I had the pleasure of trying and reviewing Annihilate, an intense thermogenic fat burner. As many of you may know, I am a loyal BPM Labs supplement user. I believe strongly in their products and find they work a treat when strength training and eliminating stubborn fat.
It's no secret that I love exploring the fat burners on the market. Last time I tried the new and improved AM/PM Burn, the day and night non-stim fat burner. I went through tubs and tubs of it when it was first released.
I've taken Annihilate once a day between meals, as now, I am on a low-calorie diet as I am nearing the end of my 12-week challenge from HAZPT. I use to take my fat burner on an empty stomach with a banana as pre-workout, however, now because I have little fat left on my body I use it between meals to suppress my appetite and get a hit of sweetness.
What is Annihilate?
Glad you asked! It's an intense thermogenic fat burner with stimulants to help with endurance, increase metabolism and strength.
Thermogenic Matrix formula (490mg). Let's break it down:
Theobromine: Helps keep you alert and awake. It has also been known to cause tremors in your body and you may feel sick from this ingredient. It's also found in chocolate but in small amounts.
Hordenine: Increases your workout intensity and encourages the thermogenic for fat loss. It also increases blood flow, heart rate, and blood pressure throughout the duration of your workout.
Higenamine: Increases blood flow, which means nutrients get transported to your muscles quicker, increases endurance and helps the removal of metabolic waste products. This ingredient is found in many fat burners but bare in mind it's also on the banned substance list for athletes.
Halostachine: This Ingredient enhances focus, energy, and metabolism. It also helps in suppressing appetite and activate lipolysis – the breakdown and release of fatty acids.
Synephrine Hcl: Increases metabolism, aiding in weight loss. When used with the right diet, it will help with energy, focus and encourage burning calories throughout the day.
N Methyl Tyramine (NMT): Helps with focus and energy. It helps with controlling blood sugar levels.
Paradoxine™: Can trigger thermogenesis and decrease body fat.
Before & After
Fat burners work when used with the right diet and exercise. The left photo is the day I started training again (first day back) and the right photo is week 8 of my challenge. The two photos are 8 months apart. During my 12-week challenge, I have followed a diet and training program and used fat burners. This is the result: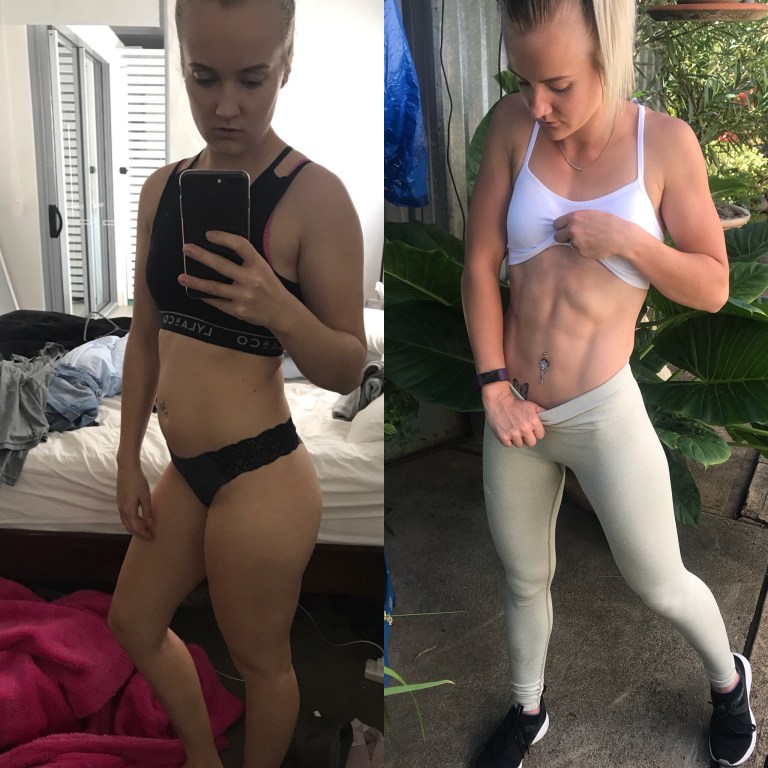 Annihilate Flavours:
Blue Raspberry
Rainbow Sherbet
Strawberry Watermelon
I'm taking the Rainbow Sherbet flavour, it's sweet and tangy. If you enjoy sour lollies that have a sweet centre you'll enjoy the Rainbow Sherbet flavour.
Benefits of Annihilate
Intense thermogenic and fat burner
Increases energy and focus
Improves metabolism
Promotes lactic acid buffering
Annihilate dosage
One scoop with 300mL water, 15-20 minutes before your workout. Avoid taking 5-6 before sleep.
Where can I buy Annihilate?
You can buy annihilate at any BPM Labs stockists or at your local supplement store. There are 50 servings per container, which works out to be $1.59 per serve when paying $79.95.
Product rating:
Taste: 7.5/10
Performance: 8/10
Value: 9/10
Overall: 8.1/10
Disclaimer: I am not a nutritionist or an educated supplement advisor. This product review is strictly based on my opinion and experiences.
This blog article has been sourced from Lianna Speers blog 'Train Hard & Stay Beautiful'. Lianna Speers is a qualified journalist and a passionate advocate for the fitness and beauty industry. Through her blog she aims to encourage people to train hard and show its possible to stay beautiful.